ROMAN BATHS AND PUMP ROOM

The Roman Baths and Pump Room
Bath BA1 1LZ, UK
Iconic 18th century building
Voted the UK's top Historic Wedding Venue
About
Situated at the centre of the World Heritage Site and dating back nearly 2000 years, the iconic Roman Baths consist of the remarkably preserved remains of one of the greatest religious spas of the ancient world. The Great Bath was once covered by a vast roof, and, fed by Britain's only naturally hot spring, it was the centrepiece of the public bathing complex. It was also an area for socialising and relaxing, a tradition which continues to this day.
Not only a visitor attraction, the Roman Baths and Pump Room is an award-winning event venue, available for private hire. Whilst the museum and restaurant are open during the day, two small rooms are available for meetings or lunches. In the evening, once the daytime visitors have left, these elegant buildings become stunning and atmospheric venues for private hire.
It is the perfect venue for a wedding or drinks reception prior to dinner in the Pump Room above.  The building can cater for both large and small events due to the choice of spaces available to hire.
We are thrilled to have received the Traveller's Choice Award 2023 from TripAdvisor. The award celebrates the consistent positive feedback from our valued clients throughout the past year.
Event Types
At The Roman Baths and Pump Room
Rooms
At The Roman Baths and Pump Room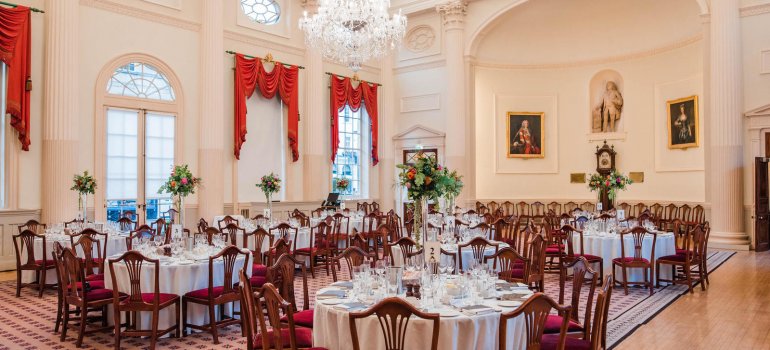 Features
Dedicated event manager
Entertainment licence
Exclusive menus
Exclusive use
Grade 1 Listed
In-house catering
Outdoor space
Stage included
Voted the UK's top Historic Wedding Venue
Wedding licence
World Heritage site
View Room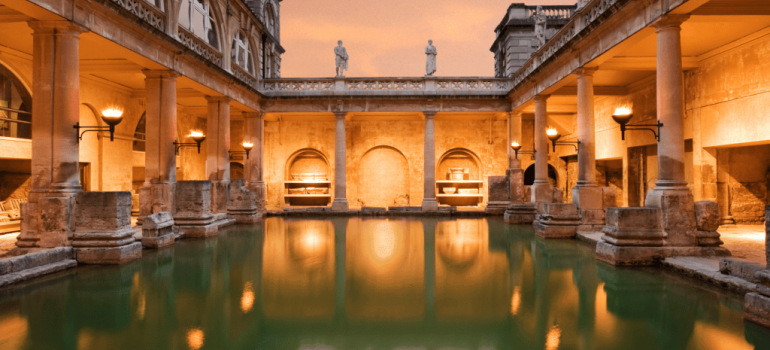 Features
Dedicated event manager
Drinks packages
Exclusive use
Up to 300 guests
World Heritage site
View Room
THE PUMP ROOM RESTAURANT
GIFTS