Are you an experienced hospitality professional or just starting your career? Join Britain's longest-running independent catering company at one of our iconic venues across the country. We are always looking for talented and energetic people to join our team. 
VIEW OPPORTUNITIES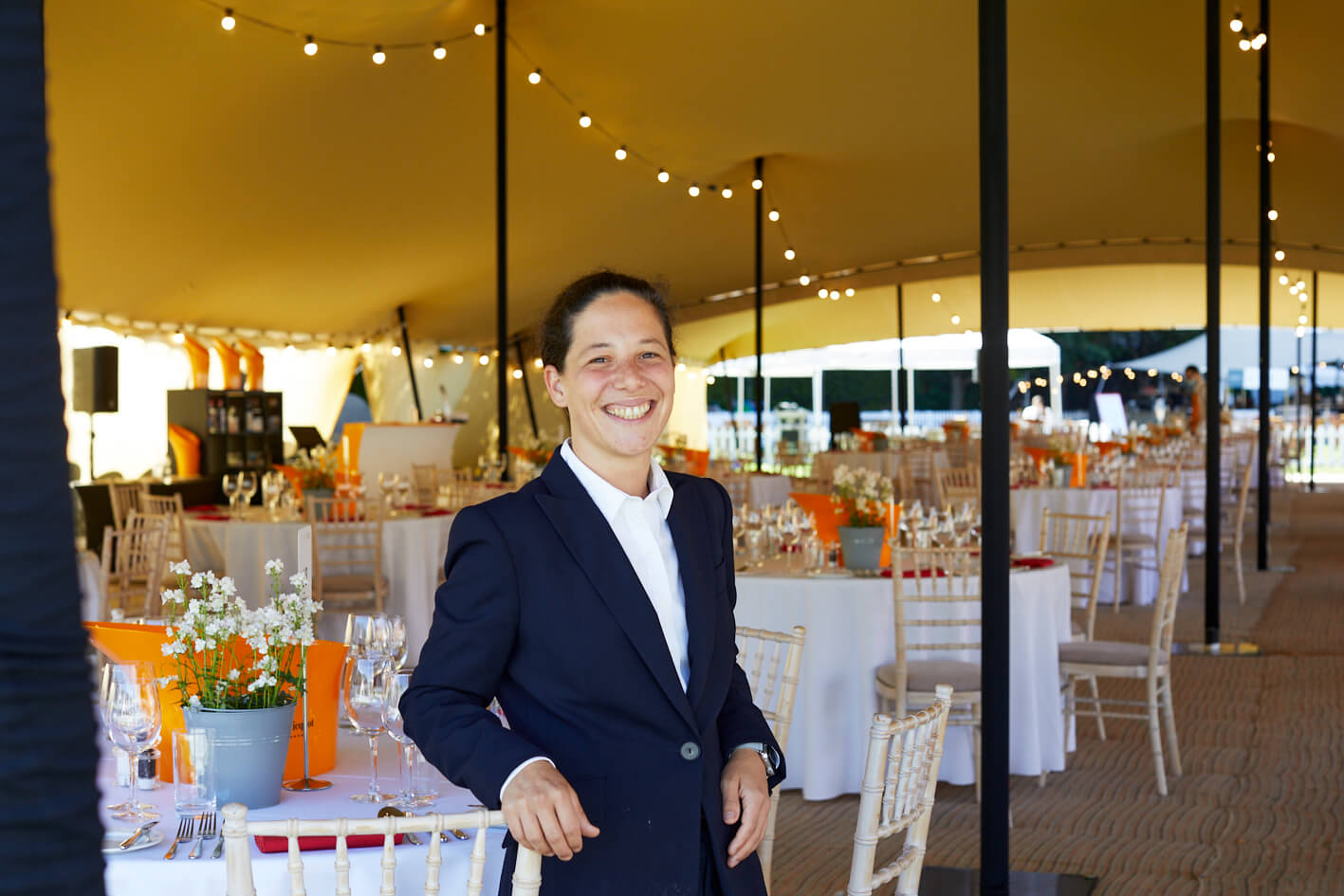 Life at Searcys

What is it like, working for one of the most iconic heritage hospitality companies in UK? And in venues as varied as Blenheim Palace to The Gherkin? Hear from our team as they share a peek into their life at Searcys.

GO TO SEARCYS BLOG
Management Team

Paul Jackson

Managing Director

I love the way John Searcy, the founder of our company, was described by his contemporaries: "Gentle, courteous and masterful". These traits are all still fundamental to Searcys personality today and are very close to my heart. 

Darren Deadman

Chef Director

My team and I are striving to create dishes and concepts that bring people together - sometimes designed to be shared, always meant to be a conduit for conversation.  Using seasonal flavours, our chefs design fabulous feasts, as well as light, wellbeing-focussed options, creating indulgent moments for our guests.

Charlie Richards

Finance Director

I have always been fascinated by the hospitality world since my first job in a bar at 19. Searcys started as a brilliantly innovative service concept over 170 years ago – before the phrase 'event caterer' had been invented - and became one of the first event management companies of its day. I am enthused to be working with entrepreneurial individuals empowered to experiment and make a difference.

Denise Allen

Director of People

Our talented teams are in charge of very special moment for our customers - from social time together to important business or family occasions. I am passionate about being part of our amazing business and love seeing our teams grow and develop. Seeing their stories is what motivates me everyday.

Allan Heard

Account Director

Delighted customers and great feedback are the things that drive me above all else. We are always striving to provide service that is choreographed to perfection. It's the little touches that are important, and we try never to forget that.

Peter Martin

Account Director

I am excited to be able to unlock each venue's personality through food and service. With versatility and human touch, Searcys team allows the uniqueness of each venue and event to shine through – from a small and intimate dinner to a lavish wedding or a conference. 

Anna Fenten

Marketing Director

Searcys is such an iconic name in hospitality, with a truly incredible heritage, and it's an honour to be part of it. My role is to spread the word about everything we've got to offer, and the greatest pleasure is to see delighted customers enjoying our venues and concepts. 

Rebecca Hawkes

Sales and Events Director

I love working with historic and unusual venues. It is such a joy and privilege to bring their stories to a wide audience of event bookers, in the knowledge that our events help protect and develop these venues for future generations. I work with our sales teams to create packages and offers that will wow our guests every time they book a Searcys venue.

Helen Davies

Head of Health and Food Safety

I am a true believer that knowledge is power. My role is to educate and give our people the knowledge and skills to enable them to complete their activities in the safest way possible. This empowerment and cultural change have seen real-time benefits in keeping our team, partners, and customers safe.

Kathryn Richmond

Head of Business Development

I love being part of a vibrant, dynamic business and team that cares so passionately about making a positive difference in all we do. No two days are ever the same in this role. 
Our wider communities

The challenges of the past year have shown us the value of kindness and public spirit.  Working with our local communities has been a symbiotic relationship which has got us through the past months.

GIVING BACK

We are so proud of our colleagues and friends who have been baking, cooking, delivering food, and generally raising the spirits of their neighbourhoods. Their tremendous work has been recognised through our I Belong @ Searcys awards, including our annual John Searcy Award. It recognises individuals who epitomise our founder's hospitality excellence values.

Read more

Beyond Food

Beyond Food, our nominated charity for over two years has been pivotal in creating a safe environment for those in desperate circumstances. A London charity, it provides training and support to people who have been impacted by homelessness, mental health, addiction, those with a criminal record, or who are at risk of homelessness.

FIND OUT MORE
We continue to set the standards for excellence in hospitality and events. Our five Brand Pillars make Searcys: Proud Heritage, Continuous Quality, Human Touch, Indulgent Moments and Trust.

Proud Heritage

Founded in 1847 by John Searcys, there's 174 years' worth of experience that sits behind what we do and how we do it. As hospitality market leaders, we have launched bold and pioneering concepts, including the original in-station Champagne Bar at St. Pancras International and one of London's first-ever skyscraper restaurants! We're enormously proud of every step of the Searcys story and alongside the flawless quality we deliver, our heritage is what continues to open the doors of some of the UK's most prestigious establishments to us today.

Continuous Quality

It's what keeps people coming back. Over the years we've worked hard to make Searcys synonymous with the highest standards in dining, at some of the most spectacular venues. We know the expertise, meticulous planning and flawless execution that's required to deliver quality experiences time and time again and we thrive on that challenge. It's what puts a smile on our faces and our customers' too.

Human Touch

Gentle, courteous and masterful, were the words used to describe our founder John Searcy's character. And these traits are all still fundamental to the Searcys brand personality today. Our rich history and experience might have given us an assuredness in our levels of skill and ability to lay on the very best experiences but they've also taught us never to do so at the expense of a warm-hearted welcome.

Trust

Trust is earned and we know it's at stake with every experience we create, every glass of Champagne we serve, and plate of food we take to a table. By quietly insisting on the highest standards we not only win our clients' confidence but create an environment in which every little detail has been thought of, so that people can truly relax and indulge.

Indulgent Moments

Indulgence shouldn't just be saved for special occasions. We believe there's a well-earned place for it every day. So we always aim to offer a taste of indulgence that feels sophisticated yet effortless wherever we can. Whether that's a glass of Champagne before you board at St Pancras, or a breakfast that kicks the day off in style at The Pump Room.
Training and Apprenticeships

We are committed to helping our team members grow and develop throughout every stage in your career. From training programmes to apprenticeships, to our very own Champagne School, where sommelier and front-of-house teams from across Searcys venues can deepen their knowledge of wines and spirits, we nurture young talent and help long-standing employees continue to grow.


Phil Neal, the winner of Searcys' annual 'Best Chef of the Year' award, says, "I most definitely would recommend having a job in hospitality. We are looking at apprentices coming into the industry. It has changed massively over the years – and it's becoming a better environment. There's a new appreciation of mental and physical wellbeing, looking after your teams and finding that work-life balance.