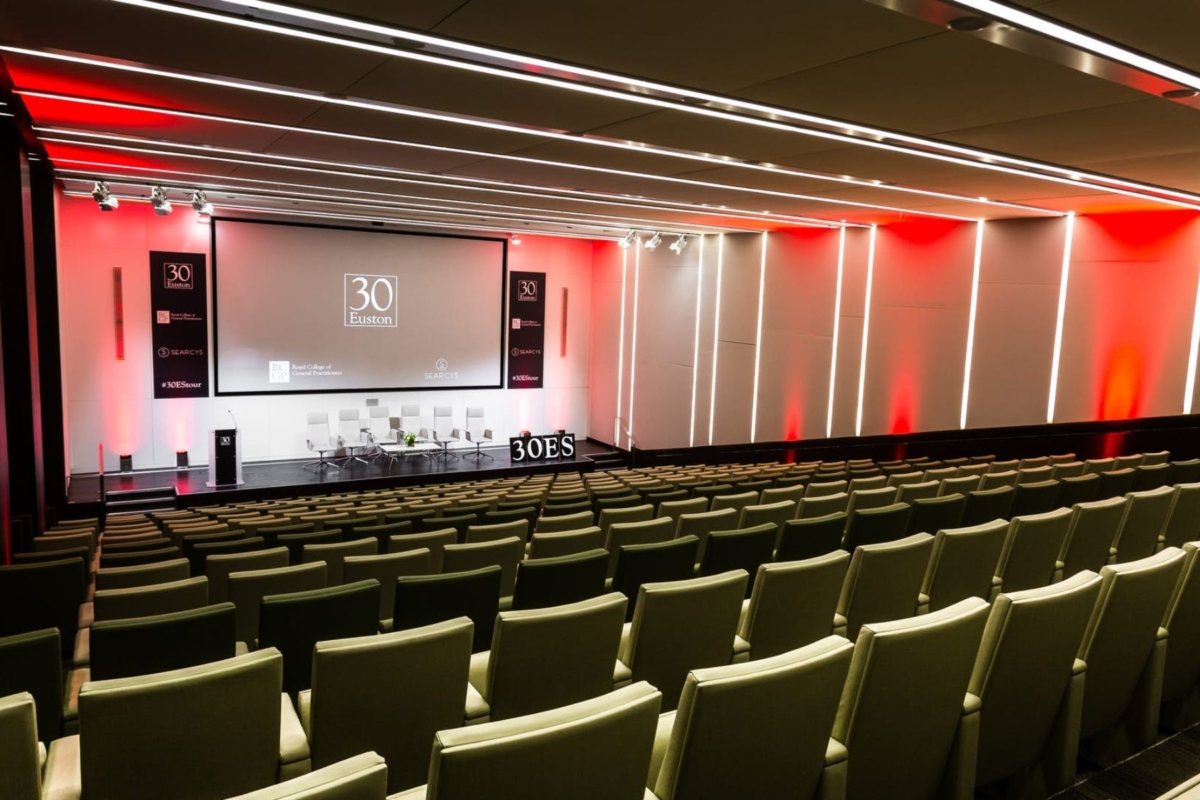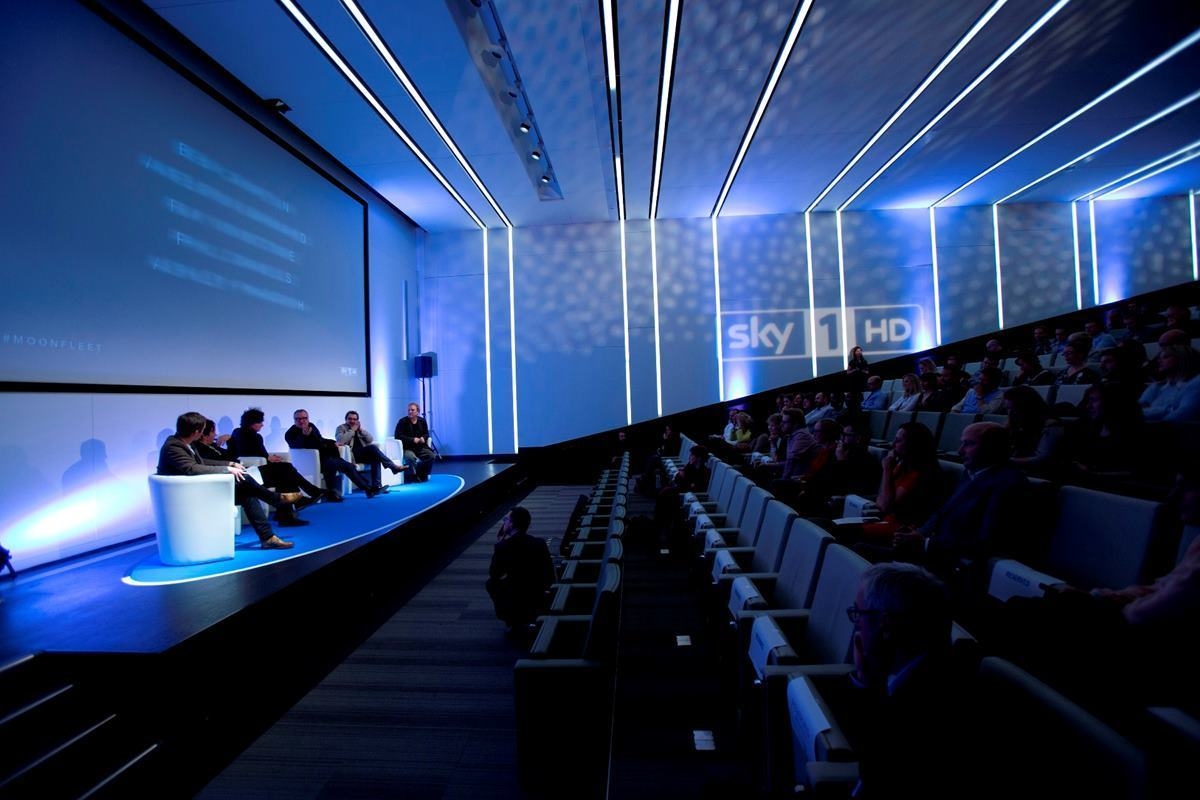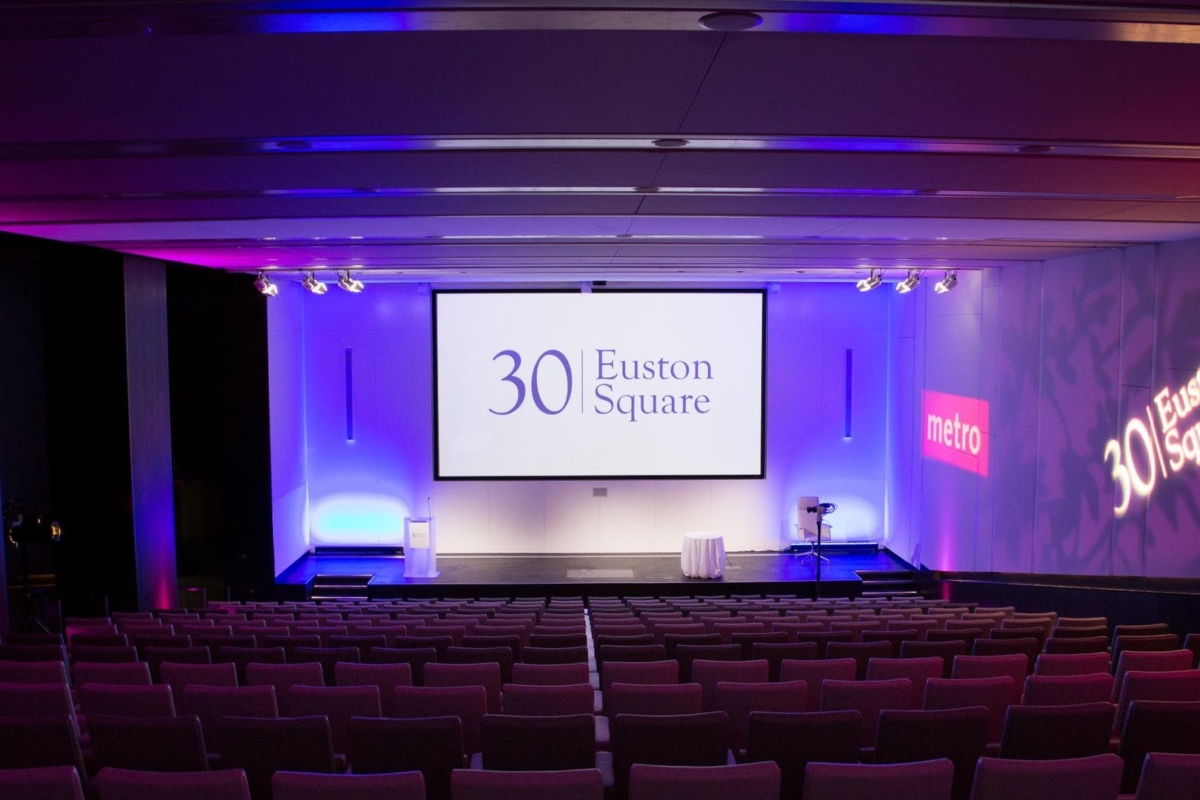 Auditorium & Exhibition Space
at 30 Euston Square
30 Euston Square, Euston Square, London, UK
About This Room
Our 300-seat tiered Auditorium is a central feature of 30 Euston Square, one of the best conference and event spaces in Central London.
Equipped with a state-of-the-art Sony HDR 4K laser projector (DCI cinema industry-approved), surround sound speakers, show lights and the opportunity to produce video conferencing and streaming, the Auditorium will satisfy the most seasoned conference professional and enhance your ability to deliver the ultimate delegate or cinema screening experience.
The Auditorium is complemented by a self-contained and exclusive Exhibition and Networking Space that provides a welcoming registration, refreshment and catering area with a dedicated cloakroom and WC facilities. This impressive multifunctional 360sqm space is bright and airy with two 24m high atriums, a blank-canvas neutral colour scheme, a range of large 4K screens and an 8-screen 4K HD video wall – perfect for event branding opportunities.
A dedicated entrance and delivery/loading access points will ease the logistics associated with your event.
Key Features
300 seat Auditorium & Exhibition Space
41 Boutique Bedrooms
Air conditioning
AV Technical Assistance
Dedicated event manager
Sony HDR 4K laser projector
Wi-Fi
Pricing
From
To
Price
Per day
8:00
17:00
From

£11000 hire fee

Per person
8:00
17:00
From

£88 per person

Per evening
18:00
23:00
From

£4500 hire fee
Gallery